Standard Hooks
HOOKS for every FINISHING application
Magic Rack offers thousands of standard, in-stock parts hooks for liquid paint spray, powder coating applications and other finishing processes. Magic Rack® hooks hold parts securely throughout the paint cycle providing optimum density while increasing productivity. Allowing for better drainage and reduced blemishes, Magic Rack® hooks provide optimum control on the finishing line and in the wash system.
All Magic Rack® hooks meet consistent quality standards.
Standard hooks fit securely inside the patented Magic Rack® crossbar which shields the three-point electrostatic ground contacts.
Hooks can be easily added or replaced into a heavily painted crossbar.
'V' shape bottom keeps the electrostatic ground longer.
All in-stock hooks are available in the following features:
– Lengths of 2″, 2-1/2″ and 3″ (custom lengths available).
– Diameters of .047″ and .060″ (rated for 1.5 – 4 lbs.). Larger diameters available for heavier parts.
– 90°, parallel and 45° positions.
– Made from high carbon oil tempered spring steel and 302 stainless spring steel.
– Combinations of heavy-duty hooks up to .125″ diameters are also in stock.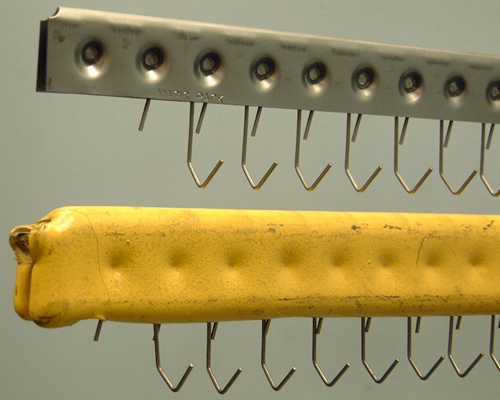 Clean hooks can be placed into existing painted racks to reduce maintenance.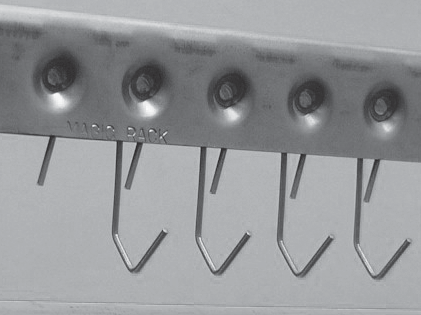 No Holes –
Shielded contact points
Shop Online
Select from our standard parts hooks.